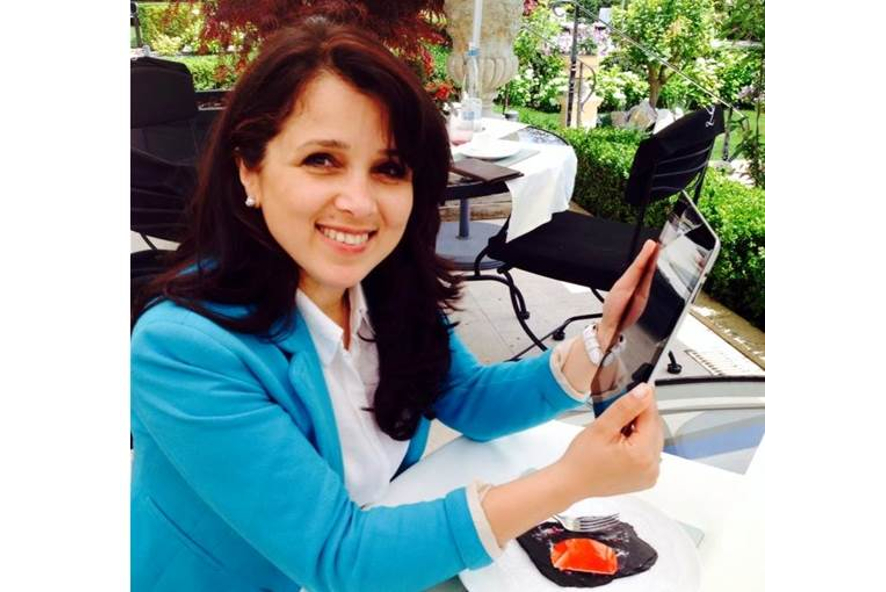 Technology is becoming ubiquitous as we increasing depend on our mobile devices to navigate our daily lives. It is no surprise mobile tablets are finding their way into our fine dining experience.
While paper menus continue to dominate in restaurant, digital and mobile menus are to paper menus what GPS was to paper maps a decade ago.
The extensive flexibility and interactivity offered by mobile tablets menus is attracting more and more restaurant owners to adopt this technology to increase customer loyalty and offer services not possible with paper menu.
In a recent study published in Cornell Hospitality Quarterly, mobile tablet menus were found to be attractive, easy and fun replacement of menus while allowing to present nutrition information in more visual and personalized formats.
This study compared menu selections by millennial-age respondents to test the effects of five different menu nutrition labeling formats for attractiveness and perceived influence on food choices.
The findings showed traffic-light color coding combined with a graphic summary of the meal's calorie count received the highest attractiveness ranking and highest perceived influence on food choice.
Overall, this study highlighted that inclusion of nutrition information on restaurant menus using mobile tablet technology is appreciated by millennial. a summary of this paper can be found in this podcast.
Hospitality professionals are witnessing numerous advantages of technology as a valuable tool to increase customer satisfaction and revenues by providing consumers with useful information during their stay such as nutrition information on menus to care for customers' health specific needs.
Use of iPad menus in restaurants is growing in popularity across the globe since it was used in a hotel restaurant in Australia in 2010.
The National Restaurant Association's annual "What's Hot" culinary forecast based on a survey of more than 1800 professional chefs and nearly 200 professional bartenders showed 27% of participants agreed that tablet (e.g. iPad, android) for menus and wine lists will be amongst the hottest technology trends in restaurants in 2013.
The use of technology in hospitality sector such as digital boards and tablet menus offer new opportunities for this versatile technology which can be used to present of nutrition information in more visual and animated formats and in ways which are not possible with traditional paper menus.
Myravan's D-menu is an example of the successful incorporation of this technology in a fine dining setting.
The "menu sur mesure" as described in a an article in Bilan Luxury magazine presented highlighted the benefits of D-menu allowing guests to enjoy a fine gastronomy experience while attending to each guests' nutritional and dietary needs.
The high acceptability of tablet technology by the young consumer segment seen in this study suggests important potential for innovative use of mobile tablets in restaurants, as a mean for market differentiation, attracting new young clients and increased customer loyalty.
In addition this technology can be used to offer links to social media and other food related sites for consumers share their experience resulting in a long term impact on revenue by improving customer experience and customer loyalty.
The advantages of digital menu (D-Menu) for hospitality professionals can be summarized as:
Increase customers loyalty by showing your customers you care about them and their health.
D menu allows for professionally designed personalized nutrition feedback based on each client's individual characteristic. Such service allows you to interact with your customers, engage them in what you offer and establish a stronger relationship with them.

Increase your competitive edge by leveraging the latest technology.
D menu is a unique innovative approach which allows you to create your own custom-made interactive solution in line with your brand, highlighting what sets you apart from the competition.

Impress your customers with an original service and hear your customers say "wow" more often.
D menu allows you to offer both a luxury and a fun experience to your customer at the same time.

The team of professionals at Myravan Solutions can help you design and develop a digital menu customized for your restaurant and clients.
Maryam Yepes is a registered dietitian with a Ph.D. in Public Health and a passion for the science and the art of gastronomy.